The E.P network
A unique and unprecedented location tool
By joining the E.P network, you'll be gaining access to the geolocation data provided by the network members throughout Europe.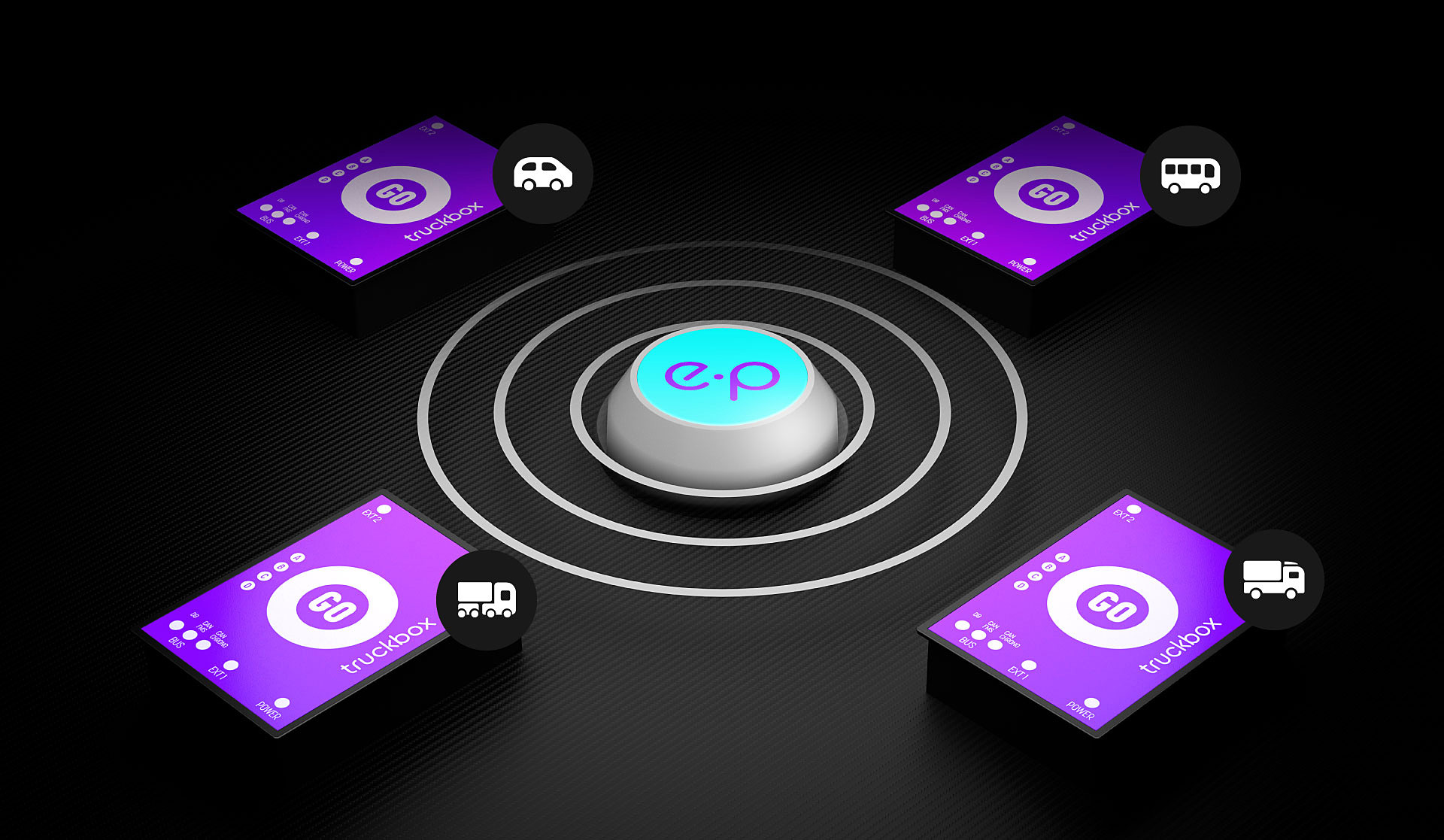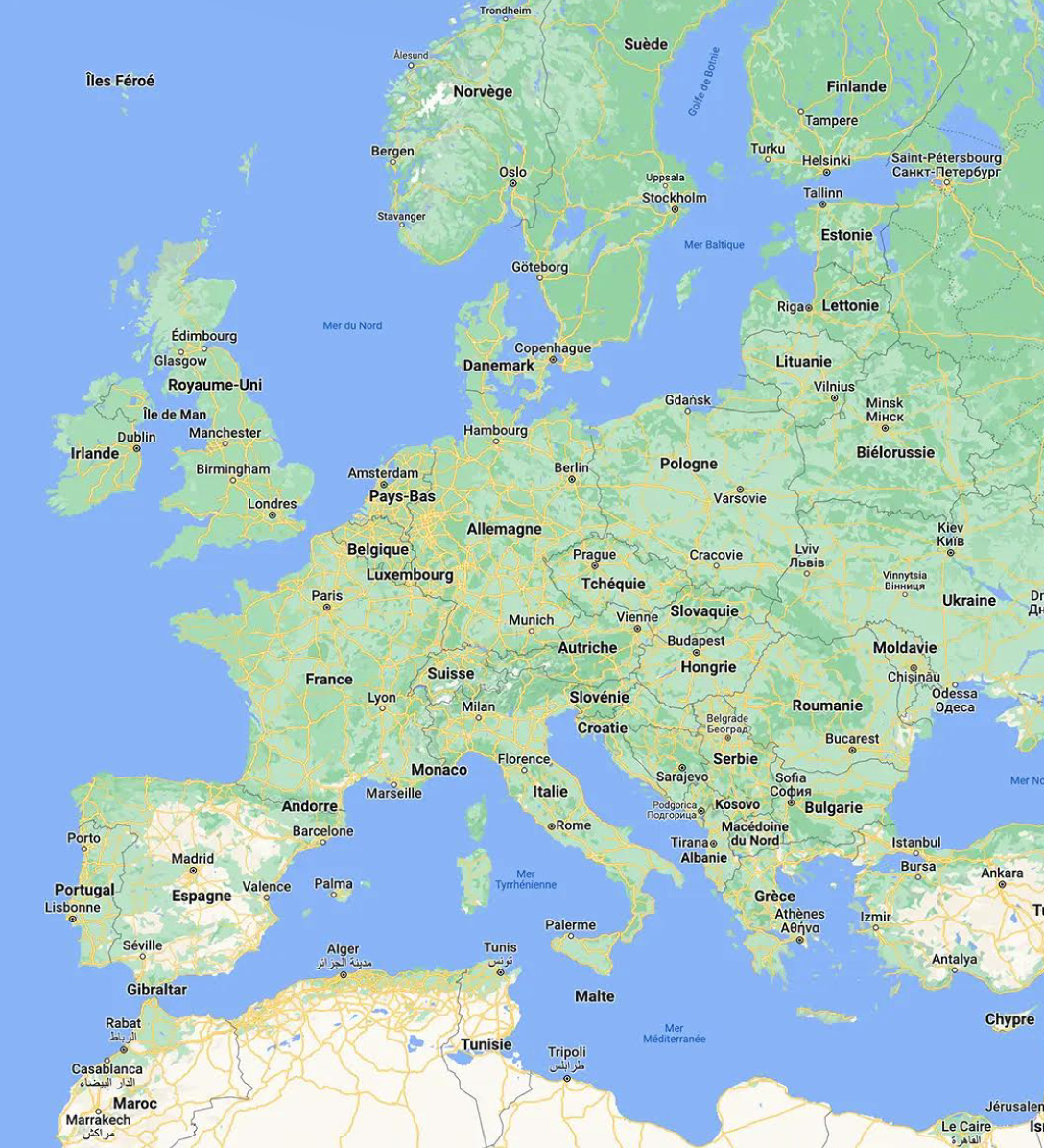 E.P throughout the whole of Europe
The thousands of TruckBoxes, fitted with their E.P link antenna and geo-located throughout Europe, use a triangulation system to locate the E.P Tax that are constantly transmitting their position. By cross-referencing data, any tagged mobile equipment (trailers, containers, mobile crates, pallet trucks, etc.) can be located throughout Europe.
E.P Tags and trailers
Equip your trailers with E.P Tags to locate them easily whether on-hook or off-hook. If your tractors are fitted with the TruckBox, all the data can then be linked to the trailer and its contents: for example the carbon footprint, based on its CO2 emissions.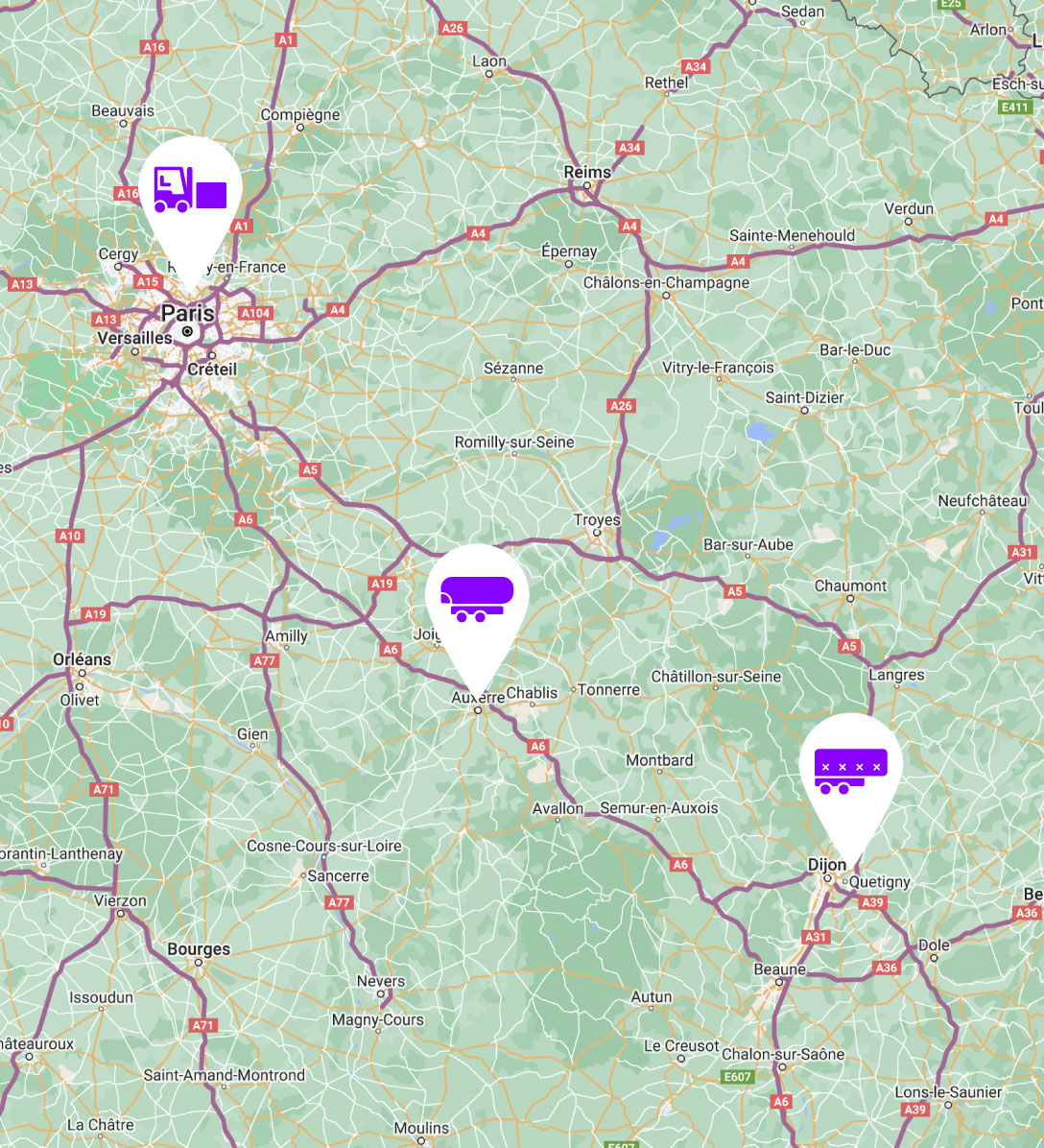 In brief: the E.P network provides geolocation throughout Europe
The E.P network is being rolled out across Europe, based on the geolocation of TruckBoxes at all times. The position of E.P Tags, which are simple transmitters, is sent each time they are detected by a TruckBox. Any equipment, whether moving or stationary, can therefore be located if fitted with an E.P Tag.
Simplify your management and reduce costs: